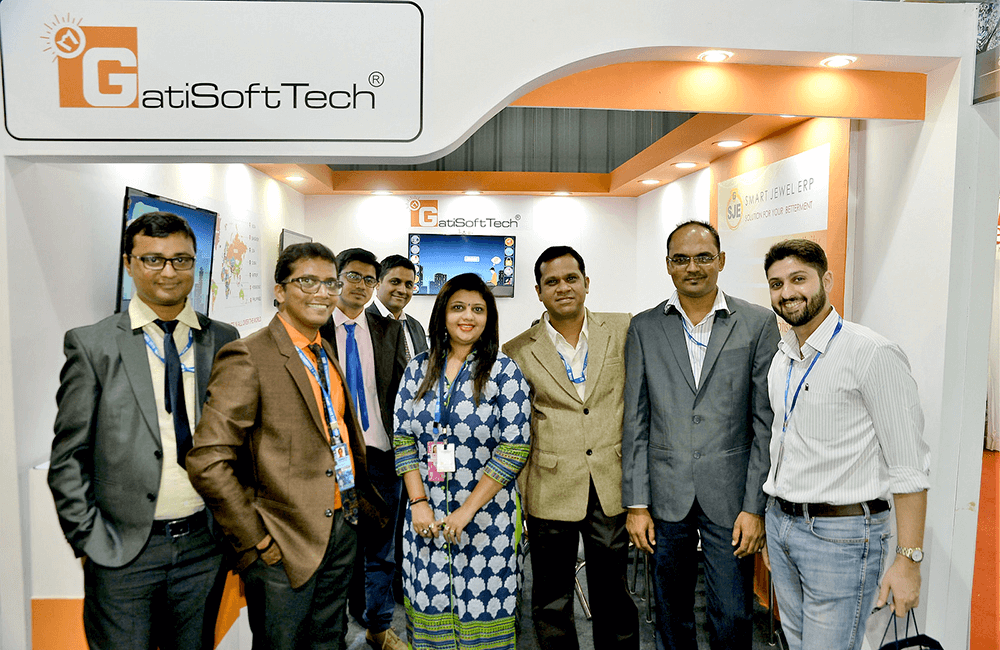 GATISOFTTECH is established in the year 2002 based in Surat and working in PAN India. We are a global IT solutions provider company with experience of several years and an extensive workforce of enthusiast employees.
We offer a complete cycle of IT services in the domains of Software Development, Web Development, Mobile Development Solutions. We offer efficacious end-to-end software solutions.
Our products have aided in changing the dynamics of the market, allowing us to grow in many different sectors like Hospitality, Diamonds & Jewellery, Fitness & Spas and many more.
We Work for Your Incredible Success
With Technological advancements in the IT industry, GatiSoftTech has developed and implemented IT  strategies in different fields, especially in various sections of the trade sector. Realizing the critical objectives of various sectors, we have extended Smart Software Solutions which include specific software for a specific industry. We specialize in providing different types of Customized Software Solutions which support in meeting the particular requirements of the clients. Among these, Enterprise Resource Planning Software is a highly demanded one.
Best Software Solutions since 2002.
Strategy is at the Heart of What We Do
Our team applies its wide-ranging experience to determining the strategies that will best enable our clients to achieve clear, long-term objectives.